LWF team
Dr. Michele Bambling
Founder and Former Creative Director
Dr. Michele Bambling is founder and former Creative Director of Lest We Forget, an arts and cultural heritage project which she started with students of Zayed University in 2011 and founded as a grassroots initiative under the auspices of the Salama bint Hamdan Al Nahyan Foundation in 2013. She has been creative director, curator and editor-in-chief of the series of Lest We Forget exhibitions and publications.
Dr. Michele Bambling holds Ph.D., M.Phil. and M.A. degrees from Columbia University in art history, specializing in Japanese art and photography. She received a post-doctorate Jane and Morgan Whitney Fellowship from The Metropolitan Museum of Art where she also worked as a researcher in the Department of Asian Art. She was an Assistant Professor in the College of Arts and Creative Enterprises at Zayed University where she taught art history, curatorial practices and visual art at the undergraduate level and museum studies in the graduate program. Currently Dr. Bambling is Associate Professor of Art History and Arts at New York University Abu Dhabi.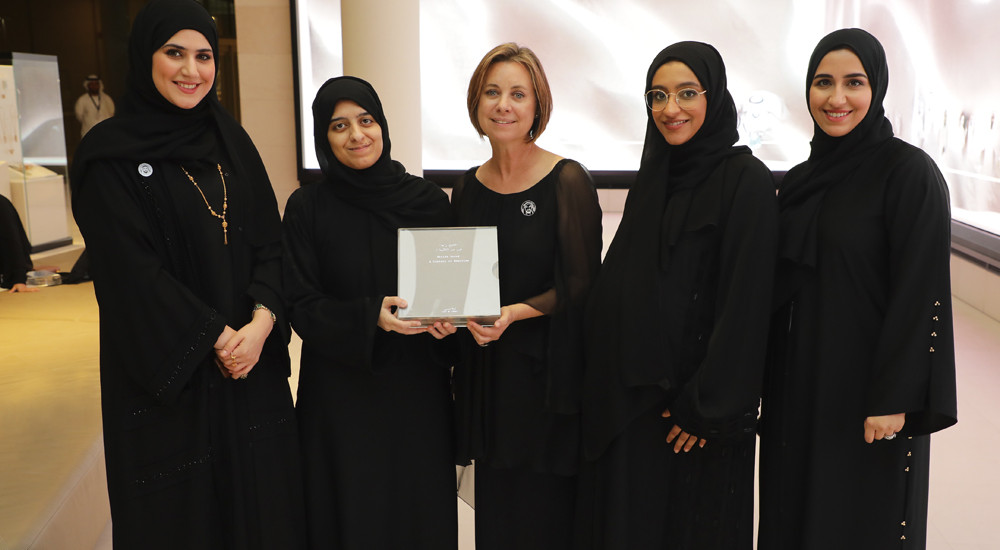 The Lest We Forget team members participated in the Lest We Forget project since its early stages through courses and internships taught by Dr. Bambling at Zayed University. The team of Emirati women has worked closely with Dr. Bambling over the past years developing Lest We Forget under the Salama bint Hamdan Al Nahyan Foundation. They collaborate on all aspects of project development, including exhibition, graphic and product design, working with interns and volunteers, recording oral histories, and archiving photographs.
Safiya Al Maskari
Project Manager
BA Interior Design, Zayed University, Abu Dhabi
Esraa Al Kamali
Project Coordinator
BA Graphic Design, Zayed University, Abu Dhabi
Sarah Al Hosani
Project Coordinator
BA Multimedia Design, Zayed University, Abu Dhabi
Ayah Al Heera
Project Coordinator
BA Visual Arts, Zayed University, Abu Dhabi